Due to Inclement Weather, This Sunday's Baptisms Will Be Held at the Herndon Campus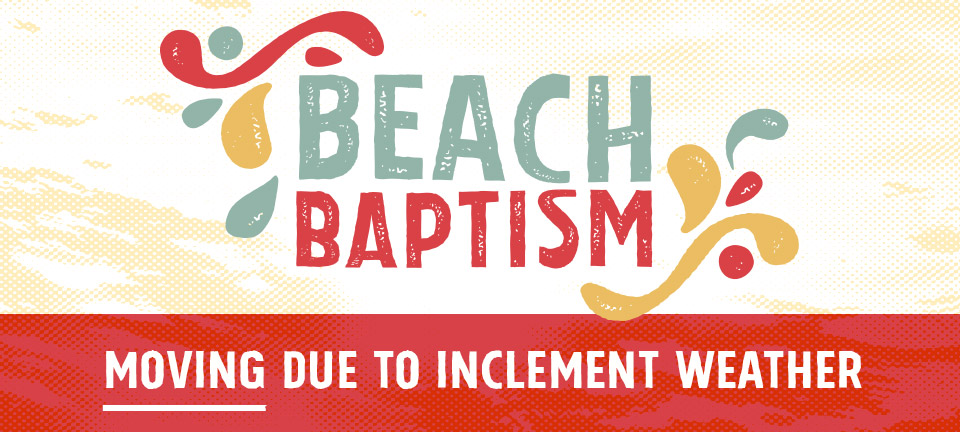 CHANGE OF PLANS: WE'RE MOVING BAPTISMS TO THE HERNDON CAMPUS THIS WEEKEND!
Have you seen Sunday's weather forecast? So have we! In order to ensure the safety of those being baptized and everyone in attendance,
there will be no baptisms at the beach this Sunday.

Instead, the baptism celebration is being moved to the Herndon campus.

Please join us as we worship together and celebrate (indoor!) baptisms at Herndon this Sunday, April 19th:

4 p.m.: Picnic in the Breezeway (We'll provide hot dogs and chips)

5 p.m.: Worship & Baptisms

Please help us to spread the word! Share via Facebook, Twitter, Instagram, email, text, a phone call—we want to make sure everyone gets the message, and you're our best messengers!
---
On-site registration will still be available for adults! If you are already registered to be baptized this Sunday, you'll receive an email with further instructions. If you have any questions, please email Lauren at lgaines@summitconnect.org.